Harvard Medical School has removed nutrition education from its curriculum.
Last summer, I taught a section of the week-long HMS nutrition course for second year medical students, and there were rumblings of this possibility then. But at least to me, it still seemed likely that with nutrition-related diseases being of such overwhelming concern to the
general public
, HMS leadership would change its mind.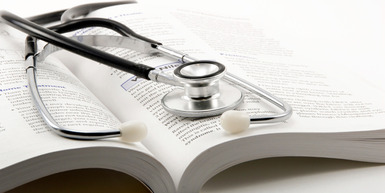 Instead, when I checked in recently about the schedule for the course this summer, I found that indeed, the nutrition course had been nixed. Instead, the plan is for nutrition education to be integrated into clinical education in the third and fourth year of medical school — but without a specific plan for where. How is this change an improvement from the status quo? We've always learned how to counsel patients about nutrition and exercise on the wards, but we're bad at it:
obesity statistics
should be proof of that. And without at least a few hours of education about the basic science, physiology, and psychology of diet (not to mention exercise), as well as successful treatment strategies for nutrition-related diseases — such as obesity — before students start on the wards, we're unlikely to improve.
The curricular revision
had two important aims—one was to "flip" classroom interaction, so students could maximize face time with professors by learning facts outside the classroom and engage in more meaningful discussion during class hours. The other was to decrease pre-clinical class time and maximize clinical learning and research activities. Those are important goals. That said, I'm sure the Krebs cycle — the metabolic process which turns fats, carbohydrates and protein into energy, and which I've never mentioned to a patient — still plays a prominent role in the pre-clinical curriculum. Nutrition, which I (and I'm guessing many of my generalist and even specialist colleagues) talk about every day, got the ax.
This change made me think about
a recent article
describing why Harvard doesn't have a family medicine program — that for financial and cultural reasons, HMS looks down on primary care. Similarly, I get the feeling that at HMS, nutrition is also disdained. Someone else can do it; HMS physicians are too important to waste their time talking about sugar teaspoons and treadmills.
Even if you don't trust the high quality, large-scale epidemiologic studies linking certain eating behaviors to disease and
death
, the randomized controlled trials showing that
diet and exercise prevent diabetes
as well as medications or that the
Mediterranean diet can prevent heart disease
should drive home the importance of nutrition education for HMS students.
I double down on my recommendations from
my last post
on this issue, and would add two more:
1) Medical students must demand that their institutions incorporate meaningful education and training on diet and exercise throughout the pre-clinical and clinical curricula.
2) The public should demand that medical schools train their students in important topics, such as nutrition and exercise, which are vitally necessary for physicians to learn about, regardless of specialty.