Whatever your take on the Affordable Care Act (ACA), the Syrian refugee crisis, or the bailout of Wall Street, there is probably at least one area where we can (mostly) agree that the Obama Administration has earned high marks over the past 8 years – Obesity. Michelle Obama, with her "
Let's Move
" campaign, has been a champion for healthful dietary choices and physical activity, with a strong focus on obesity prevention in children. As great as this has been for those of us who research, treat, or are generally passionate about obesity, the era is now coming to an end. Entering the heart of the 2016 presidential campaign, I often find myself wondering – how will Obama's successor deal with this important issue? Will the nation's current laser focus on health and wellness fade into the background as a new family, with new issues to promote, moves into the White House?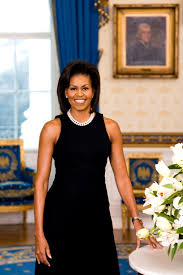 So - for those of us who remain committed to addressing obesity in 2016 and beyond, here is what we might expect from the next POTUS and First Lady (or Gent), including an overall grade of how strong they might be on this issue.
Hillary and Bill Clinton:
After a close brush with coronary artery disease, Former President Bill Clinton became a
vegan and a strong proponent of lifestyle change
to reduce chronic disease risk. As first gent, he could easily carry the torch of Michelle Obama - a continued advocate for improvements in the American lifestyle, perhaps with a stronger focus on adults. His Clinton Foundation has a decent track record in this area, too, with "
health and wellness
" listed as one of their core focus areas, and a history of being able to bring diverse stakeholders to the table. To boot, Secretary Clinton is a fan of improved access to healthcare and has even talked about allowing Medicare to
negotiate prices
with pharmaceutical companies, something that might help push down consumer costs for some of the newer obesity medications.
Overall potential to address obesity: A
Bernie and Jane Sanders:
Although Senator Sanders has been vocal about wanting to replace the ACA with a single-payer system, he historically hasn't had too much to say about public health, obesity or nutrition. He does favor
continued funding of food stamps and WIC
, has spoken about wanting to eliminate food deserts. His wife, Jane, is a
social worker
with a strong focus on socioeconomic inequality, so these two certainly have the potential to make a dent on issues related to obesity and nutrition. However, it is unlikely that this would be a primary focus of their work in the White House.
Overall potential to address obesity: B
Donald and Melania Trump:
Not surprisingly, Donald Trump has had some pretty
nasty and disrespectful things
to say about people with obesity. A Trump presidency might mean taking giant steps backwards in the fight against weight stigma and obesity bias, hurting a lot of Americans. His main stance on healthcare appears to be that he
favors repeal of the ACA
and replacement with a free market system, but his potential to be a public health champion on this issue or others is likely low.
Overall potential to address obesity: F