When we hear about childhood obesity, a few main factors get the majority of our attention: quality and quantity of food eaten, levels of physical activity obtained and total screen time consumed, to name a few. While these factors undoubtedly influence the development of childhood obesity, there are other variables that might also play a role. If we are thinking about how the quality and quantity of food a child consumes might lead to obesity, we should also consider how parents affect how a child approaches food. Evidence suggests that there is an association between restrictive feeding practices by parents and both overeating and weight gain in children.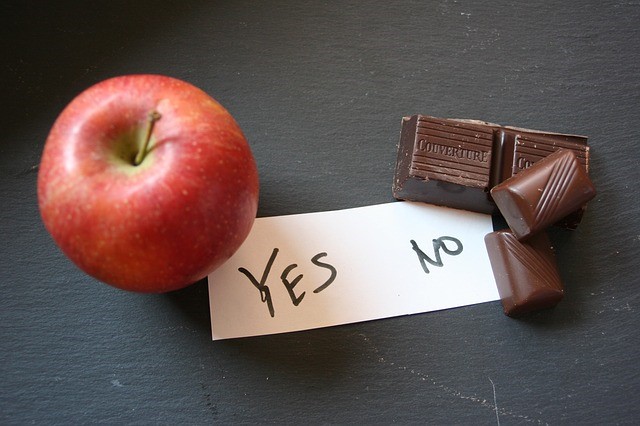 Restrictive feeding practices are those that place limits on the types and amount of food that children can eat. Examples of restrictive feeding include: limiting the number of servings a child can have, restricting a child's diet to only certain foods, or feeding the child a disproportionate amount of low-calorie "diet" foods.
Several studies have demonstrated that parental restrictive feeding is associated with a child's likelihood to
eat in the absence of hunger
and to
overeat the same foods that parents restrict
. In longitudinal analysis,
controlling feeding practices
by mothers have been shown to predict weight gain in young girls.
The relationship between parental restrictive feeding and poor childhood eating behavior likely involves the
child's inability to recognize his or her own hunger signals
after relying so long on a parent's cues as to how much and what to eat. Research also demonstrates that parental restrictive feeding
is associated with negative self-evaluation of eating in the child
,
or the child's tendency to feel guilty about the foods that he or she eats.
Thinking of food as "good" or "bad"
, as children whose parents have strict food rules may do, has also been shown to increase the risk of disordered eating.
While there is clearly an association between restrictive feeding and childhood eating behaviors, it's not easy to say which comes first: the parent's restrictive feeding style or the child's weight gain.
It is possible that parents who restrict their child's diet are responding to their child's weight status or the child's natural tendency to overeat
. Our own Project Viva looked at the relationship between
maternal feeding restriction and early childhood weight gain
and found that before adjusting for weight for length (WFL) at age 1, children of mothers who had a restrictive feeding approach were more likely to have a higher body mass index (BMI) at age 3. After adjusting for WFL at age 1, however, that relationship disappeared, suggesting that the parents who restricted their child's diet were responding to their child's overweight status. Further longitudinal research surrounding feeding restriction and childhood weight gain is necessary to tease apart this dynamic relationship.
In the meantime, figuring out the proper way to feed children is not an easy task (just
ask
our
own
team
members
). In choosing how and what to feed their child, parents have to navigate their own desire to feed their child healthfully, the child's personal attitude towards food, and the food environment, including other people's influence on their child's diet. To promote a child's sense of control over his or her eating, and to alleviate some of the pressure parents feel to feed their child healthfully, experts recommend that parents choose which foods are available and how they are prepared at home, but ultimately allow the child to determine which and how much of the available foods he or she will eat. Encouraging children to make healthy food choices on their own is a step in the right direction for a child's future health.