Whenever we submit an application for research funding, a lot of thought goes into how we will recruit people to participate in the study. However, retaining participants – getting them to continue to participate in the study after the initial interview, survey or visit - is actually the hardest part. The successful retention of study subjects relies on many factors. A key one is the dynamic of the study team.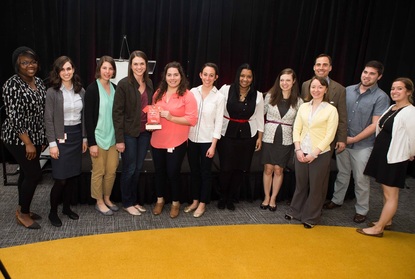 In
Project Viva
, a study of prenatal and early childhood predictors of child health outcomes, mom participants were recruited when they were pregnant, and their kids are now 13-15 years old. That's a long study! The Viva study staff are now starting to travel across the US to meet with participants who have moved out of the Boston area. Team members work late, work weekends, and tirelessly try to schedule participants to come to the three-hour study visits year after year. And these efforts have paid off; at the start of the most recent Project Viva study visit, nearly 80 percent of the original study participants were still enrolled.
There are many factors that go into retaining participants, and of course there is no single "magic" formula that works the best. Rather, it's the combination of a
wide variety of methods
that results in the highest retention rate. But equally important, in my opinion and as
cited in the literature
, is the interpersonal skill set and accompanying team dynamic and that the study team brings to their work.
Not surprisingly, the Project Viva team excels at more than participant retention. I'm not the only one to have noticed that Project Viva's study team is quite remarkable -- it was recently awarded "Team of the Year" at Harvard Pilgrim Health Care's Community Spirit Awards. The
HPHC website
describes the awards as follows: "Each year, the [HPHC] Foundation recognizes the service and giving of colleagues and community partners. Nominated by our employees, recipients share
a deep commitment to giving
, and their service reflects Harvard Pilgrim's commitment to being a good corporate citizen."
Project Viva's study team volunteers in the community many times each year. This not only gives back to the community, but also creates a very positive and healthy team dynamic for the employees. Their unified commitment to giving back to the community seems to also coincide with a particular talent for retaining participants. The power of the team cannot be underestimated in a study like this, and we are very lucky to have such talent in our midst.