At an early age, my father stressed the importance of cardiovascular exercise to me. He was looking out for me, both as a physician and as a father who likely passed on his high-risk genes for cardiovascular disease. He ensured that my brother and I were physically active and getting our heart rates up every day, which mostly consisted of running or biking, or cross-country skiing in the winter. As I grew older, I kept this tradition of daily cardiovascular exercise in my routine so that I can hopefully continue to fight my higher genetic risk of cardiovascular disease.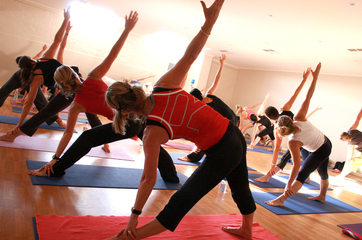 However, over the years I've also learned to love the practice of yoga – and it turns out it's heart healthy too!
In fact, there has been a lot of research linking yoga to many health benefits.
It has been shown to be beneficial for patients with Type II diabetes, resulting in a decrease in BMI,
improved sugar control
and increased Vitamin C.
In a study examining yoga in patients with heart disease,
practicing yoga was found to decrease body fat, cholesterol, blood pressure and heart rate
. In fact, a case study found that a 31-year-old who practiced yoga for 90 days
showed improvement in activity of the anti-aging enzyme telomerase,
lower levels of the stress enzyme cortisol and a reduction in oxidative stress markers. These studies coupled yoga with stress management, group discussions and individualized advice, so yoga alone may not be responsible for all of these benefits; still, it's rather impressive to find such linkages.
Finally, in a meta-analysis that looked at over 30 randomized controlled trials, yoga compared to non-exercise was found to
decrease BMI, weight, blood pressure, and "bad" cholesterol, and to increase "good" cholesterol
. (However, in this analysis they did not find a statistically significant difference in sugar control.) With all of this data, I know that I will be spending more time practicing yoga!
Namaste
.