by Kristina Lewis, MD

In 2008, Los Angeles passed a unique ordinance aimed at improving the health of residents in one of its poorer areas – South L.A.
The city council enacted a zoning law that banned new fast-food restaurants (or the expansion of existing ones) in this lower-income community, home to mostly racial and ethnic minorities. The idea was relatively simple – sort of a reverse play on Costner's "
If you build it, they will come
". I assume the thinking went something like this: Fast food is bad for you; poor people eat fast food because it is affordable and plentiful in their neighborhoods; poor people are more likely to have negative health consequences as a result of worse diets; ergo, remove fast food from poor neighborhoods and people will be healthier. What's not to love, right?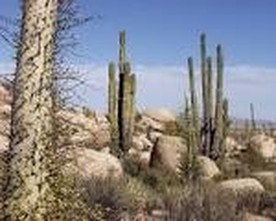 Well, a
new study by RAND
suggests that this policy action has not played out as hoped. South L.A. residents didn't eat better or lose weight compared to other L.A. residents since the ban was enacted. The authors point out that this shouldn't be much of a surprise. In fact, a
2009 article by Roland Sturm
, lead author of the new study, lays out a pretty convincing argument against the ordinance. In that piece, the authors examined the population density of Los Angeles' major fast food chains prior to the ordinance. To the surprise of many, they found fewer fast food restaurants in South L.A. than in West L.A. Furthermore, South L.A. residents didn't actually report eating at fast-food restaurants more often than residents in higher-income areas.
The 2009 study did find a few important differences in reported dietary habits between those in South L.A. and other areas. South L.A. residents consumed more calories from unhealthy snacks and sodas.
Additionally, those in South L.A. were more likely to eat meals at food trucks and street vendors, which, incidentally, were not subject to the fast-food ban. In short, careful examination of the food environment and habits of South L.A. residents at baseline should have suggested that this policy, while well-intentioned, wasn't going to pack much of a punch.
This natural experiment in nutrition policy underscores the need for policy-makers and scientists to work together to take more evidence-based policy actions in the future.
Evaluation is also key. Without careful planning and evaluation, more policy failures can be expected. And, the price of these failures should not be underestimated. They act as perfect ammunition for the opposition to government interventions in the food marketplace.