by Mike Devlin

When we hear "Harvard Pilgrim Health Care", most of us immediately think of health insurance, and nothing more. But is that true? Not exactly…

But why are we talking about this on an obesity blog?
What does Harvard Pilgrim have to do with healthy eating/living?
How do they approach or address obesity related issues in our community?
And why should you care?

We asked Mike Devlin, Director of Grants and Initiatives at the Harvard Pilgrim Health Care Foundation: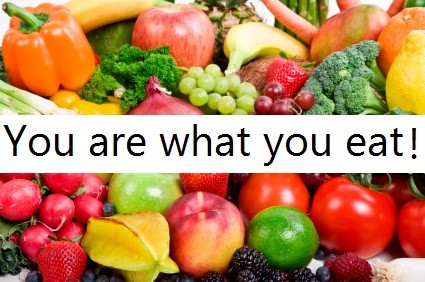 The truth is that Harvard Pilgrim Health Care is a diverse organization. While its core mission is to be a robust non-profit health insurer, the organization knows that being an innovative health care organization requires a focus on evidence and program support.
For that reason, Harvard Pilgrim supports the
Harvard Pilgrim Health Care Institute
with its research department committed to improve health care delivery and population health through innovative research and teaching; and the
Harvard Pilgrim Health Care Foundation
- a charitable organization committed to building healthy communities throughout New England.
After eight years of focusing on preventing childhood obesity*, the Harvard Pilgrim Health Care Foundation has
announced a new grantmaking focus on fresh, healthy food for families and communities
. Our vision is to have a region where all families have access to fresh, affordable, and, as often as possible, local food as a first requirement for good health. Our 2014
grant to New Haven Farms, featured in the NY Times
, sums up the new focus. To bring this to light, we will work on supporting nonprofits that make healthy food easier to find and buy for families and communities in Massachusetts, Connecticut, New Hampshire, and Maine, the four states where Harvard Pilgrim does business.
This expanded initiative is called the
Harvard Pilgrim Healthy Food Fund.
From farmer's markets to food pantries, community gardens, "food forests" and cooking classes, there are a growing number of ways to help low- and middle-income families eat better. We'll also be supporting our colleagues at Harvard Pilgrim to get involved in giving and service projects that focus on fresh food.
How did we choose this focus? Harvard Pilgrim has become a big believer in improving the food our employees and our members eat. There are organic gardens at some of our facilities, healthy eating options in our cafeterias and some of us even have farm shares delivered to our workplace. In addition, many of Harvard Pilgrim's wellness programs focus on better eating. Last fall, the
Eat Right Rewards program
debuted for Harvard Pilgrim staff and members – rewarding them for buying healthier items at the grocery store.
Requests for Proposals
will be sent to relevant partners in late summer. Grants will be made in late September/early October 2015. Be on the lookout for these opportunities to eat better!
Check out our website for more information and future developments:
www.harvardpilgrim.org/foundation
* The Foundation appreciates and has relied on the innovative research work of the Obesity Prevention Program over the past eight years. The OPP is a leader in providing critical, cutting-edge information about health behaviors and their role in obesity prevention. Their resources are even more essential given the evidence that all obesity prevention work should start early in life.