by Mia Serabian

If you are a parent, it may seem like every other student in your child's classroom has ADHD.
Across the globe, the average prevalence of ADHD in children under 18 is between 5.29% and 7.1%
(
http://www.adhd-institute.com/burden-of-adhd/epidemiology/
). That number is only increasing. So yes, most likely we all know someone who suffers from ADHD, but are we really familiar with its consequences?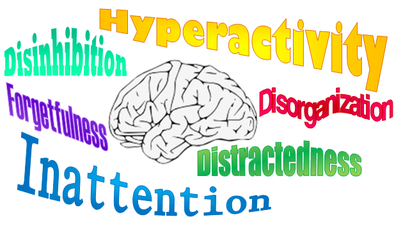 I am not a medical professional, but I definitely had some hardwired (incorrect) assumptions about ADHD. I assumed hyperactivity was associated with high levels of physical activity. These assumptions were completely overturned when I stumbled across a recent study in the Journal of the American Academy of Child & Adolescent Psychiatry addressing the (apparently) well established link between ADHD and obesity. Study investigators sought to reinforce this well-documented association using a longitudinal birth cohort (not unlike our own
Project Viva
), and to establish directionality for the first time. Results indicated that inattention and hyperactivity were significantly associated with long-term physical inactivity (
Khalife et al. 2014
). Probable ADHD at age 8 predicted abdominal obesity and obesity at age 16. As hypothesized, the reverse was not true.
Childhood obesity did not predict ADHD in adolescence.
This study is the first to firmly establish directionality between these variables. Pretty cool stuff.
So why is this the case? Well, children with ADHD are more likely to spend time in front of a screen than participate in structured physical activities like organized sports (
Khalife et al. 2014
). Think of it this way—if you had trouble concentrating on anything for more than a few minutes, would it be easy to stay mentally engaged in a fast-paced activity that required you to abide by established rules and interact with those around you? Probably not. Overtime, this natural aversion to physical activity often leads to weight gain (and possible obesity). The good news is that an emphasis on regular physical activity and play in children with ADHD can lower the risk of obesity, improve ADHD symptoms, and increase academic performance (
Khalife et al. 2014
).
Even more of a reason to get your kids away from their screens and onto their feet!
About the Author

Mia Serabian joined the Obesity Prevention Program (OPP) in 2013 as a research assistant for Project Viva. She received her BA in psychology from Boston University. Her research interests include behavioral modification and change, chronic disease management, and childhood obesity. Mia is interested in pursuing graduate study in clinical health psychology. Mia was a division 1 coxswain and a part of Boston University's women's rowing team.